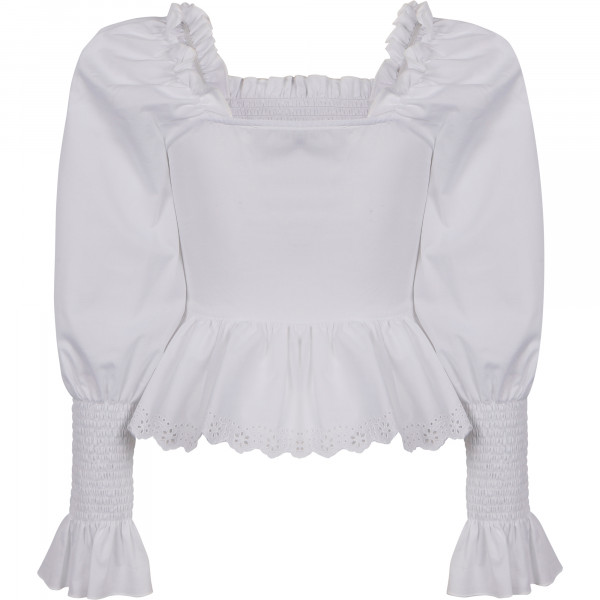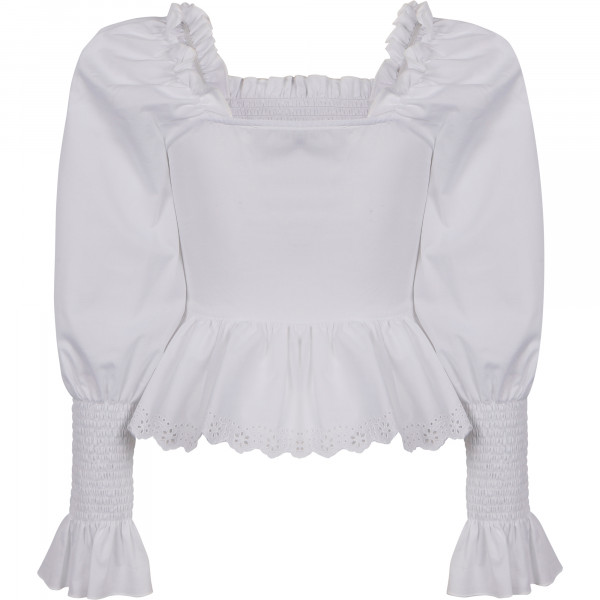 Editor's Note
This blouse from the fantastic Italian fashion house Philosophy has this lovely pastoral charm that is always able to give the looks of your princess a lovely serene note. Puffed sleeves, ruffled neckline, cuffs and bottom and a traditional pure white make this blouse a fantastic top for her prettiest girly outfits!
Product Features
Perfect for everyday styling
Perfect for special occasions
Eyelet Lace
Ruffle detailing
Stretch Cotton
Puff Sleeves
Product Details
Product code: 74346-187
Composition:

97% Cotton, 3% Elastane (Spandex/Lycra)

Country of origin: Italy
About the Brand
Philosophy is in constant motion, evolving itself to new heights every season. Dreamy and poetic, it employs clean, contemporary elegance to give little girls that stylish and chic style. Breaking new ground with each item, they give you a dash of timeless with that everyday look and feel. Their deluxe items are playful and show-stopping, infused with that unique Italian flair.
View more Philosophy di Lorenzo Serafini