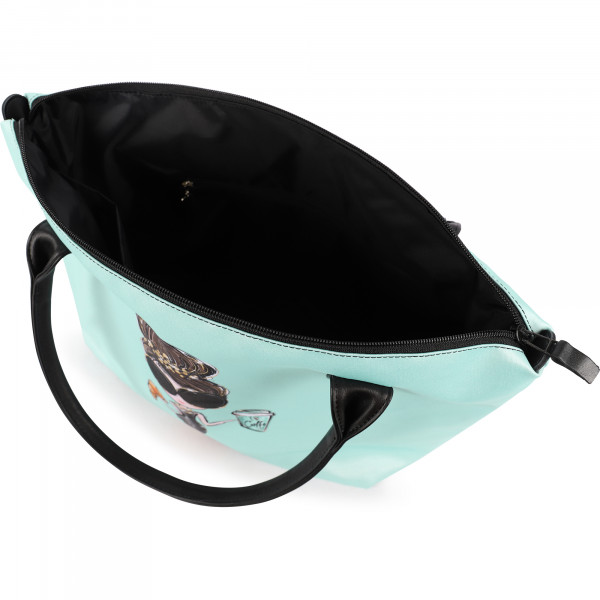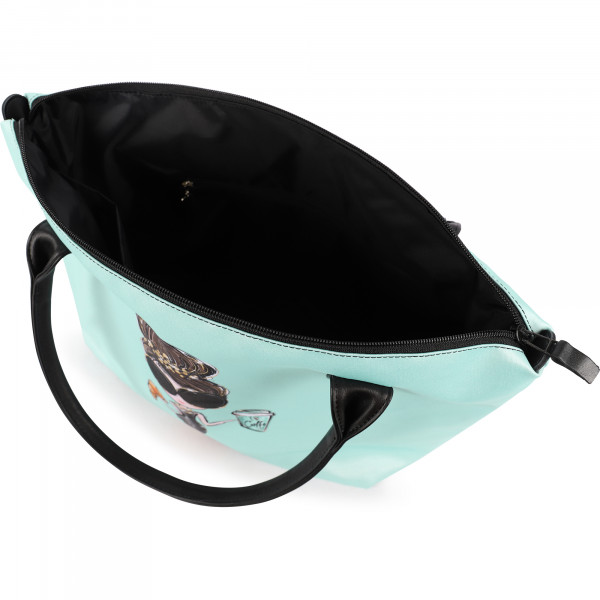 Editor's Note
How adorable is this Dolly Golightly illustrated tote, which doubles as a baby bag? Featuring an illustrated print of Holly Golightly from the film, "Breakfast at Tiffany's", this tote is made from practical polyester satin fabric with real leather handles. The bag benefits from three internal pockets and a waterproof lining. It is handprinted with Dolly Golightly drawings for a stylish twist. Every bag in the collection is made by hand in London, ensuring the very best quality. Team with the label's coordinating baby changing mat for the ultimate gift set for parents-to-be.
Product Features
Perfect for everyday styling
Zip-up
Product Details
Product code: 83274-39
Dimensions: 18.5" × 12.2" × 5.51"
Composition:

100% Polyester
About the Brand
Anne-Marie van Dijk founded DOLLY By Le Petit Tom. Expect gorgeous tutus and airy dresses fit for the most elegant of parties. Mix and match the collection with kids' everyday looks. Boasting pretty blouses and exquisite accessories, it's perfect for those looking to infuse young wardrobes with a touch of delicate magic.
View more Dolly by Le Petit Tom